Hi uols!
Previous post;
Europe Trip Day #1 - Bye-bye Malaysia & Hello Amsterdam!
17 June 2014
Since semalam dah tidur awal hihi maka bangun awal sebab hari ni nak spend 1 day touring the city. Bangun pagi sejuk gila gigil-gigil tengok temperature around 12°C gitu walaupun tengah summer. Nasib la ada water heater. Tapi bila keluar je dari hotel dengan angin yg bertiup tu hishh sejuk dia menggigit tulang ok dalam kepala dok ligat fikir nak breakfast apa ni. Jalan-jalan sekitar hotel tu then kaki ni masuk je dalam Starbucks (amboii kaki) & ter-order hot chocolate €4.10. Duduk lah dalam tu kejap menung-menung tengok orang, orang tengok aku balik err awkward so study map. Heh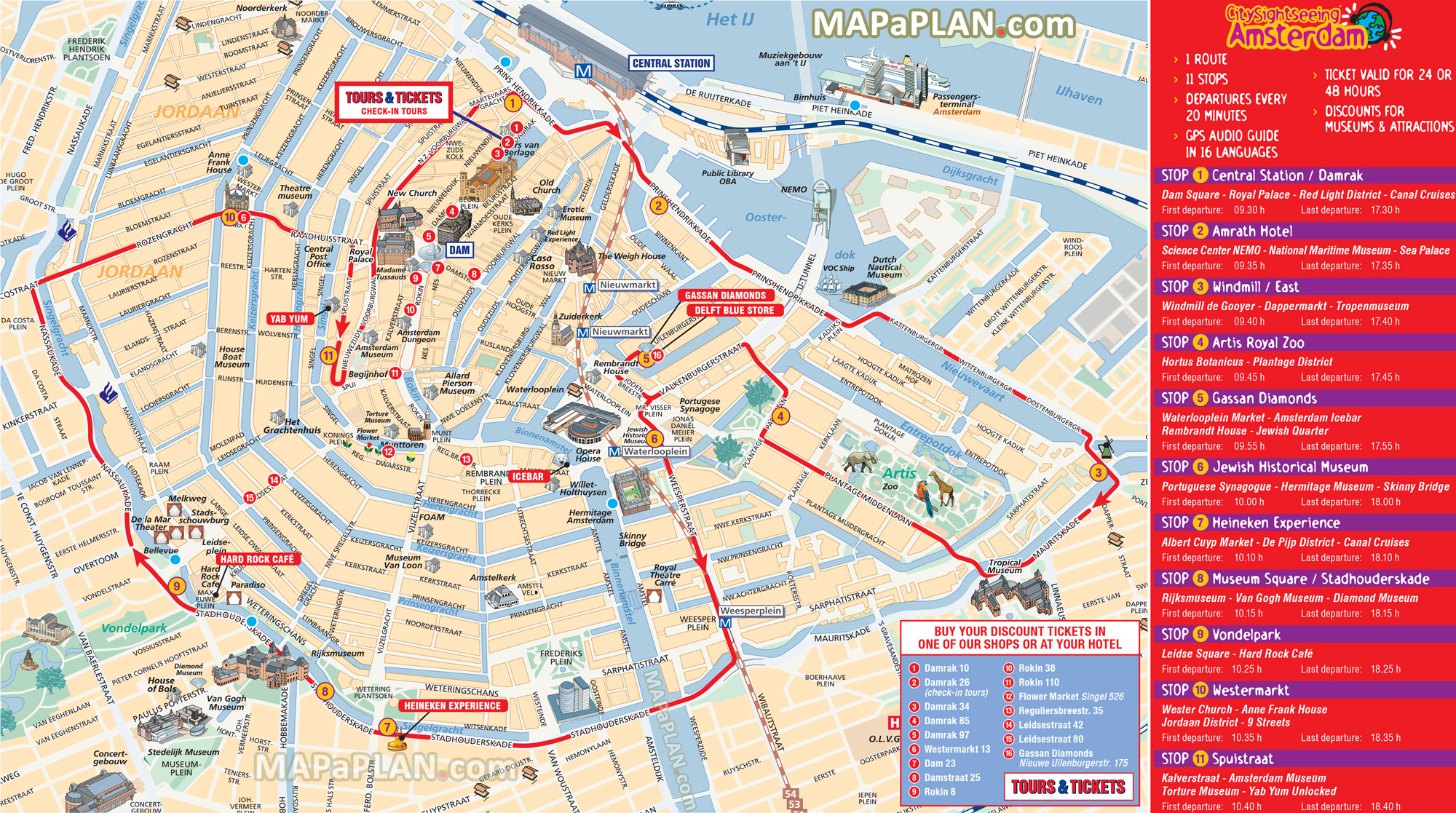 Amsterdam city map with tourist attractions (available at most hotels or tourist info kiosk)
Disebabkan tak sah pergi Amsterdam kalau tak bergambar kat 'I Amsterdam' sign tu so that was my first pit-stop hihi walking distance je. Nak naik tram pun boleh & the sign was located in front of
Rijks Museum.
Selalu memang sangat ramai orang that's why I planned to go early in the morning.
Tak ramai orang lg hehe muka tahan sejuk. Thanks lenglui2 Singapore for taking my picture.
FYI, Amsterdam ada banyak sangat muzium-muzium tapi aku tak minat & nak jimat duit jua so tak pergi pun. City sight-seeing pun dah ok dah bagi aku. Gambar-gambar gelap since cuaca pun mendung je tu kan tak nak la edit nanti tak real pulak. Edit-edit masuk IG takpe hahah. Eleyh sebenarnya malas. Tapi kalau korang nak pergi muzium, pergi lah
Van Gogh Museum, Rijk Museum, Stedelijk Museum
& etc.
Anna Frank House
pun famous jua pastu diamond museum & bags and purses museum pun hadooo. Meh tengok apa ada sekitar
Rijk Museum
ni.
Entrance of Rijks Museum
A park inside the museum
Cool signage ailaikkk
Ingat nak breakfast at the park hahahah amboii sangat kan nasib baik kedai-kedai kopi tak bukak lg entah berapa euro la secawan latte tu. Lepas jalan-jalan, patah balik ke hotel jalan kaki je nak kena check out dah before 11am. For second night, saja nak stay hotel lain plak. So, pergi balik
Amsterdam Centraal
nak simpan backpack yg maha berat tu dalam public locker. Locker sini kena bayar pakai credit card ok (aku guna debit card). Jangan lupa activate before pergi oversea ye kang menganga tak boleh guna hehe. Tiket locker tu €5.10 err tak ingat untuk berapa lama huhu sorry!
Haa lepas dah simpan bag, moh kita jalan-jalan naik cruise & masuk
Madame Tussaud
. Tiket cruise untuk dewasa €8.50 & nak masuk
Madame Tussaud
plak €17.60. Cruise tu ok la boring sikit hahah ada la dalam setengah jam ke almost 1 jam ntah. Hmm
Madame Tussaud
plak very long queue I tell you tapi sebenarnya tak menarik mana pun. Tempat pun kecik. Ada la David Beckham, Justin Bieber, One Direction etc. Since jalan pun sorang-sorang ni mood nk bergambar tu takde sangat. Nak selfie pun malas. Hmm menyesal sikit la masuk
Madame Tussaud
ni. Eheh. Tapiii.. tengah dok jalan-jalan tu tetiba ada orang mengorat. Haaa.. nak tau siapa?
Jeng..
Jeng..
Jeng..
Aww abang ni usha titew dlm diam. Maluw itew. Pang! (Posh mai tampaq!)
Hahhaha blah la kan berangan ingat dorang-dorang mata biru hijau tu pandang ke kita ni. Dorang nak yg eksotik body mantap walau muka kedesaan je macam Lana Nordin tu hehehe. Hari yg ni makan chicken kebab je €4.50. Ok, moh kita pergi check in hotel lg satu plak; Hotel Abba. Tak jauh sangat dr hotel yg semalam. Hotel ni cantik lg bersih tapi Nauzubillah tingkat 4 wehhh no lift wehhh steep staircase wehhh hahah mati! Tercungap aku nak naik. Sampai bilik terus terdampar macam baru lepas marathon 30km. Phew. Petang sikit turun bawah beli strawberries gemuk €1.60 & jalan-jalan cari souvenirs dekat area
De Bijenkof
. Untuk souvenirs ada la dalam €32.95 zzz mahal tu. Sobs
Hotel Abba dari seberang jalan. Ada mini market bawah tu.
View from my 4th floor single room.
Single room with comfy bed & pillow ailaikkk
Lepas beli souvenirs tu duduk la dalam bilik makan strawberries sambil feeling kena tiup angin tepi tingkap hehe sejuk tu sejuk tp best sebab rasa fresh & tenang je. Malam pun tidur awal tak habis jet-lagged pastu cam tak nak bangun sebab tilam & bantal best gila dap dapp lembut lg mengasyikkan.
Hehehe. Esoknya pergi mana?
Tunggu next entry la hihi.
So, day 2 expenses;
17 June 2015
1. Starbucks hot chocolate - €4.10
2. Amsterdam Central small locker - €5.10
3. Holland pass 2 - €35.00 (nak guna esok)
4. Madame Tussaud entrance ticket - €17.60
5. Chicken kebab - €4.50
6. Plain bun & strawberries - €2.10
7. Hotel Abba - €51.00
8. Souvenirs - €32.95
Total = €152.35